New for 2021: Several of our courses and bundles can now be purchased with a Secure USB Drive containing an "offline" copy of our video lessons for viewing on PCs and MACs which have a standard USB 2.0 or 3.0 port.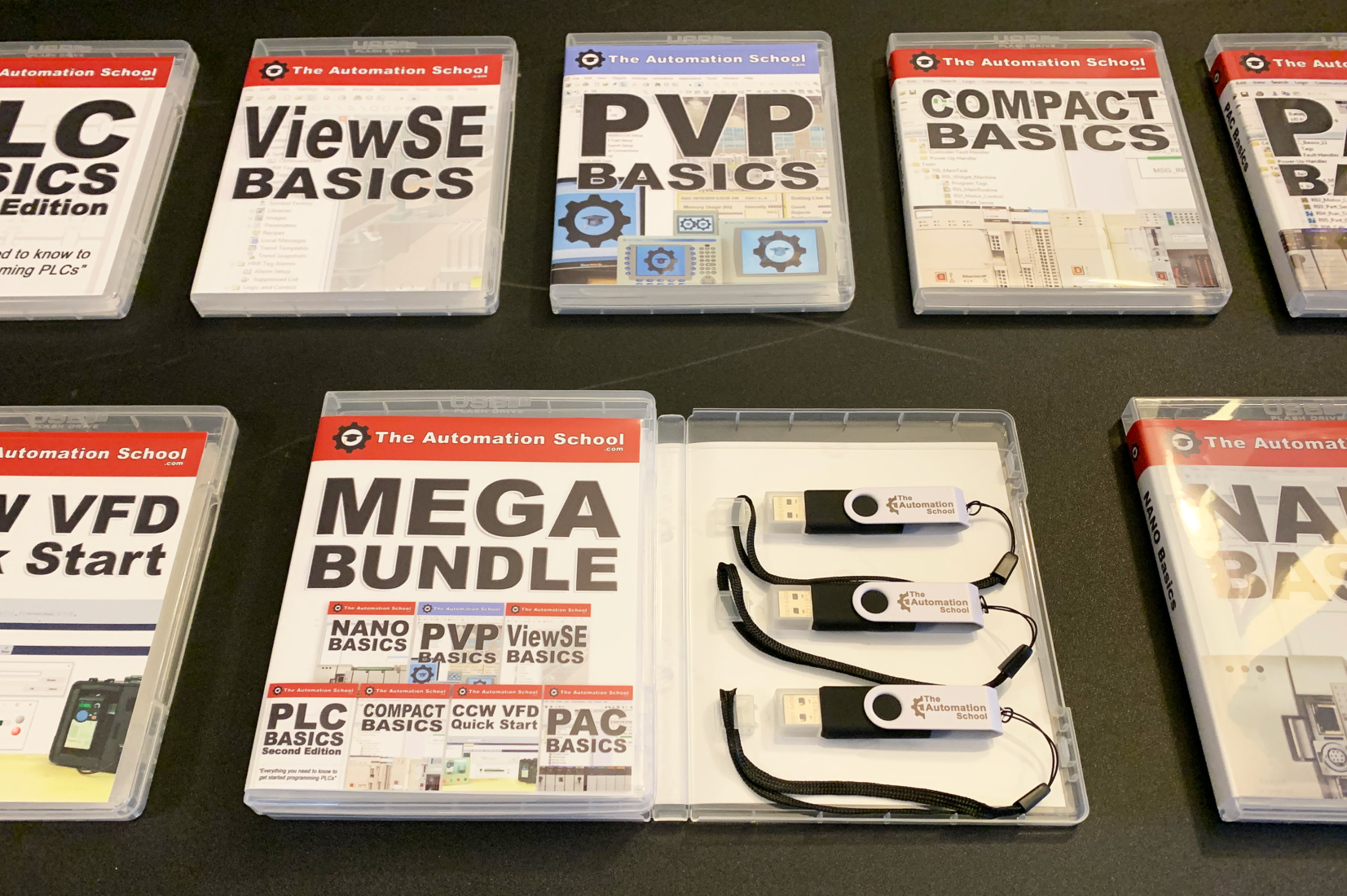 While several of our courses already come with "Digital Copy" coupons which enabled students to download course lessons for offline viewing on mobile devices, it can challenging to download and keep hundreds of lessons from several of our courses on a single device.
In addition to that, some of our student have told us they would prefer to view our video lessons offline on the much larger displays of their personal computers.
So with that in mind, earlier this year i embarked on an research project to find a way to provide our students who are PC users a way to access to our course video lessons offline.
When l originally launched my Kickstarter for my first course on The Automation School back in 2014, my goal was to make my courses available both Online and on DVD. But since then DVD usages and sales in all industries has great diminished, so I knew a Disc based solution was the wrong technology to offer going into the 2020's.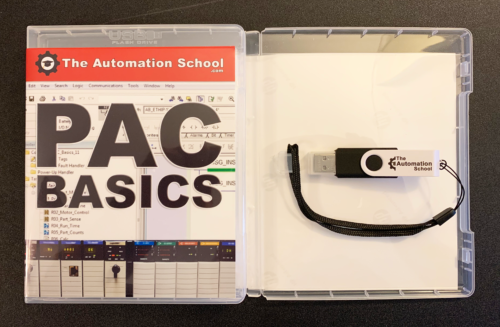 After much research and testing, I found the best solution today was to use Secure Personalized USB Flash Drives.
Our implementation of these Secure USB Drives has several benefits for the student, including:
Protected from accidental erasure

Passworded content helps protect student from theft

Encrypted content protects student's investment from being pirated

Viewing video lessons on PC or MAC does not require new software installation

Ability to offer free annual updates – just mail us your Secure USB and we'll update and return it to you free of charge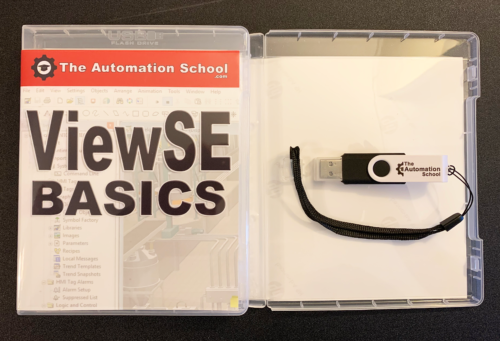 That said, these new USB Drives do have one disadvantage that's shared with the Digital Copies of our lessons that we currently offer:
Watching our video lessons via our Secure USB Flash Drives or via our Digital Copy does not progress the student through the Online Course nor unlock the Completion Certificate.
While we'll continue to explore options to address this, as it stands today the only way to progress through our Online Courses, Submit Exercises, Complete Quizzes, earn Professional Development Hours and unlock Completion Certifications is to progress through our online courses here at TheAutomationSchool.com.
With those features in mind, many our of students have already taken advantage of our new Secure USB Drive option when enrolling in new courses, as it affords them a physical backup to our content which they can access offline anytime they need a refresher on a particular topic.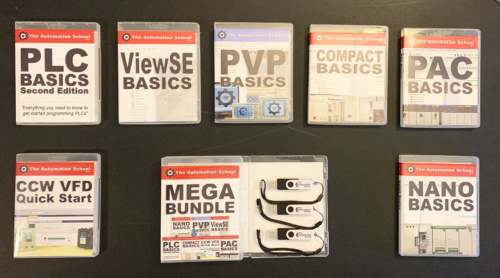 And while our store by default offers this option to new students, I'm also making our lessons available on Secure USB Drives to our existing students of the same courses and bundles:
All an existing student needs to do to get a cost for a Secure USB Drive loaded with video lessons from the courses they are enrolled in is fill in the below form using the same email they login to our site with.
Depending on the number of courses they have, we'll send them a link to purchased a personalized Secure USB Drive with their existing content loaded on it:
If you have any questions about this new option, please don't hesitate to post them below, or use the contact form here to submit your course and/or Secure USB questions to us.
Sincerely,
Shawn Tierney,
Founder of The Automation School